Elderberry Syrup DIY
Because Elderberry season has arrived, even if winter hasn't yet.
Twas the night before autumn and all through the house
a nose was seen dripping
and a cough rocked the……. chalet?
twas the night before springtime and all through the town
dripping noses and the sniffles
got us all feelin down


Elderberry syrup to the Rescue!
And just what and why would we ever make this concoction. First, it tastes amazing. Second, it smells great and is affordable medicine. Third, it helps those coughs and sniffles. The antioxidant, anti-inflammatory, and anti-bad day properties of Elderberries are staggering. Elderberry, a locally grown food, is one of the best herbal medicines to keep in your cupboard for a snowy day. It's fun, it's simple and what better way to spend a day inside and away from the snow.
When you are feeling the woes of winter or the changing seasons, why not brew some warm and spicy elderberry syrup.
This recipe will make four 250ml jars, keep it in the fridge for future use or spread the love by gifting this handmade delight to your family and friends.
The Tools you will need:
large stainless steel pot or dutch oven

spatula

sieve

4 x 250ml mason jars
The ingredients you will need:
1 cup Dried elderberries

4 Cinnamon Sticks

2 Tbsp Whole Cloves

2 Inches Fresh Organic Ginger

500ml Honey

Québec company Clef des Champs has some quality organic Elderberries as well as Ceylon Cinnamon sticks. Montréal's Cha's Organics has excellent dried whole Cloves. Finally, go with fresh Organic ginger because it's spicier than the regular ginger.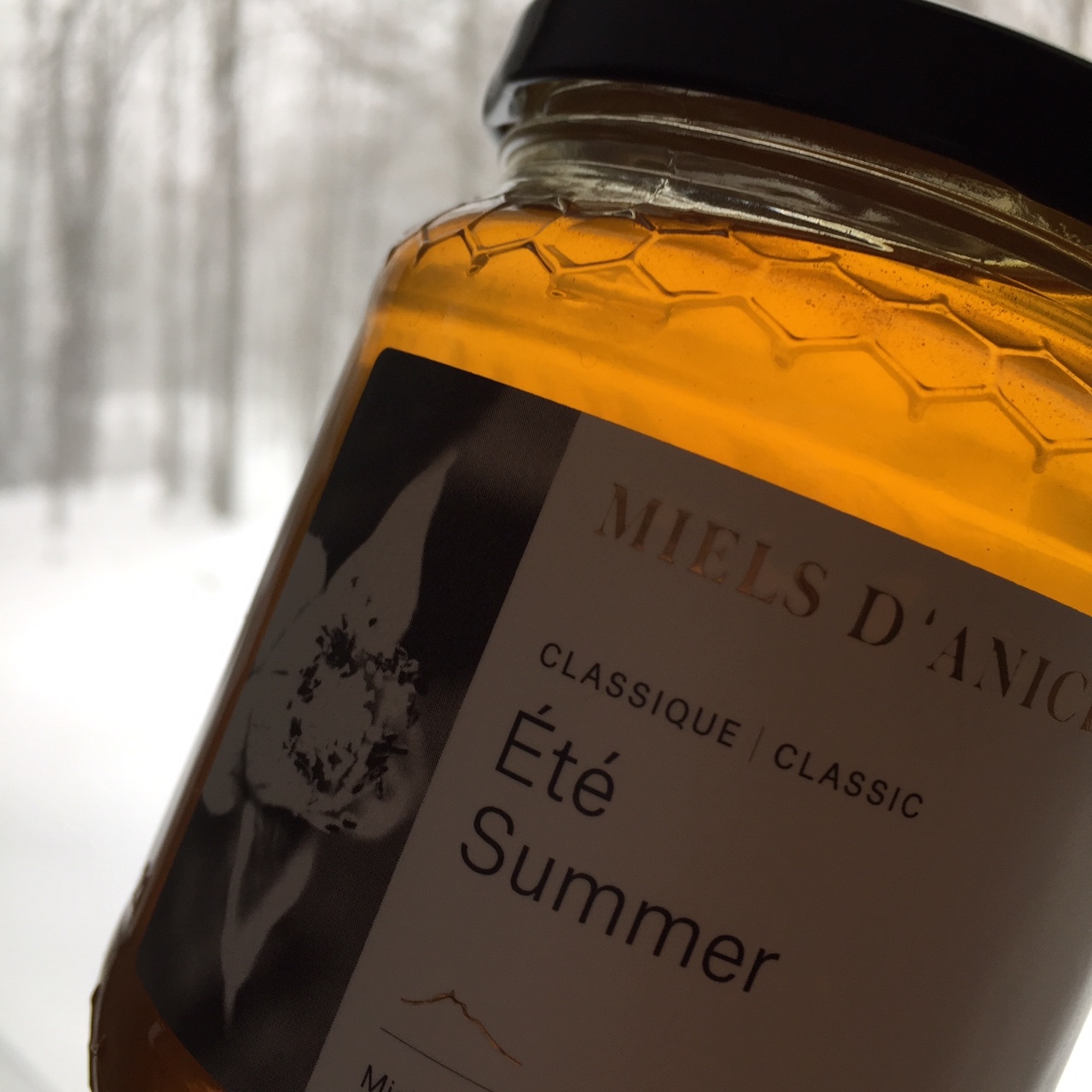 The honey we choose is Miels D'anicet. It is Certified Organic, made in beautiful Quebec and is one of the best honey companies worldwide. Don't skimp, buy real honey and support your provincial bees.
Instructions: Fill the pot with 1 litre of water. Add the elderberries, cinnamon, cloves and ginger. Bring to a boil. Reduce the heat and let it simmer for 45 minutes or until you have about 1/2 the liquid you started with.
Let it cool until it is still warm.
Now strain it into another bowl.
Add that beautiful raw honey and mix gently until well combined.
Pour it into the jars and ta da!!! You did it. Winter can now be conquered.